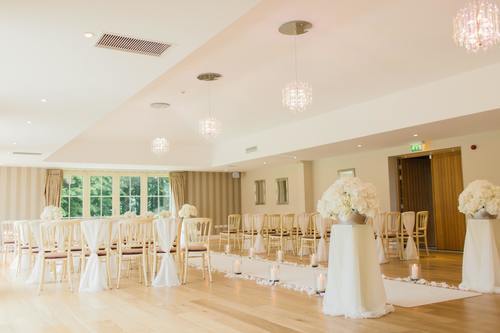 Choosing an events venue
When choosing an events venue there are many things you need to consider. For example, what the event is and how many people will be in attendance. After all, you don't want to pay for a huge hall that has the potential to seat several hundred people when you have only invited 50.
Consider the event
When you consider your venue needs, think about what is being hosted. If you are planning a wedding and budget is no issue, then consider a local castle or stately home, somewhere that can give an amazing backdrop for your official wedding photographs that you can enjoy for a lifetime.
There are many castles and stately homes that offer wedding packages and this will also include overnight stays either in the main building or in cottages within the grounds. If you have a large family, then making the most of these facilities is important. Staying at the wedding venue the night before the event is a great idea, particularly for those who are a part of the wedding party, the bridesmaids and groomsmen for example. They will be there to keep the bride and groom from getting cold feet, and there is also no risk of anyone running late on the day, they are already there.
With all that said, castles and stately homes are perhaps not the best ideas if your event is a child's party – unless you are a Kardashian anyway. If you are looking for something that kids might enjoy, then the options are huge. Depending on your child's age and what they enjoy doing, you might want to think about hiring the local ten-pin bowling alley, the swimming pool or even a soft play centre. Some pubs have areas that are designed for children to play and you can hire these out for parties too. This means the parents can enjoy a drink or some food while the children play with their friends, all the time being watched over by fully trained members of staff.
Budget
It is all well and good having fancy ideas for a venue, but if your budget isn't as big as your dreams, you really should reconsider the venue. While many venues offer a range of packages to suit different budgets, the fancier places don't come cheap, and even basic packages might be out of some peoples price range. That doesn't mean that your standards have to drop.
Places such as farms can have barns that have been converted as an events venue. These are often reasonably priced and offer a great, and unique location. Ask around local parks, botanical gardens or country pubs, they may have events spaces available, sometimes at short notice.